Wischer Signs Letter of Intent for College Gymnastics: Acro & Tumbling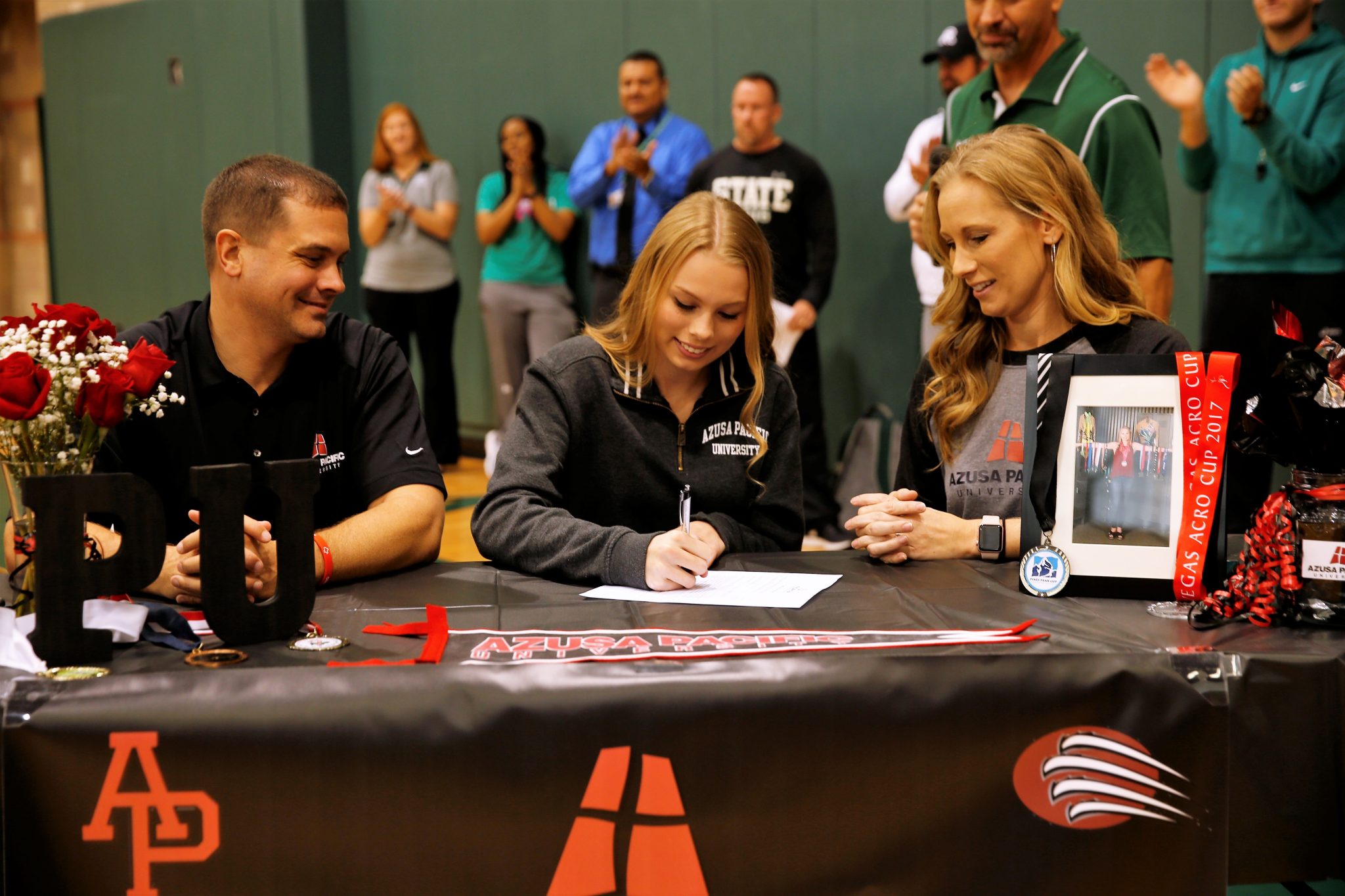 November 9, 2017 – Yesterday, Rattler Senior Kailey Wischer (pictured above with her parents Todd & Stacy) signed her National Letter of Intent to compete in Acrobatics & Tumbling in college. Wischer will compete at the collegiate level in Acrobatics & Tumbling at Asuza Pacific University in California.  Congratulations Kailey!
Photo courtesy of Alamo Sports Photography.