Travis Sthele Selected For Underclass Area Code Games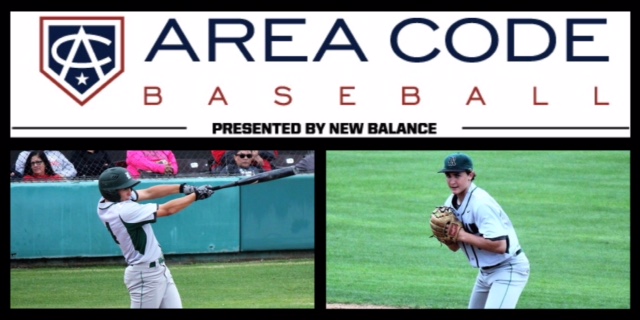 Sophomore Travis Sthele was selected to represent the Washington Nationals in the prestigious Underclass Area Code Games in Los Angeles, CA.  Play began today and will continue through Saturday.  Sthele, who was used primarily in a pitching role, went 3-1 with a 2.95 ERA on the 2017 varsity.  Travis plays his summer baseball with the South Texas Sliders and has caught the eye of many with his 90+ mph fastball and presence at the plate.  He has enjoyed a very successful summer season and was selected for the all-tournament team at the 16U national championships.  He was also named MVP of the Premier Baseball 15U Texas State Championships.  After being a member of the Reagan Varsity, who won over 30 games this spring, his summer team fished with a 30-4 record.
The Area Code Games have six regional teams travel to California to compete in a three-day underclass tournament. The rosters will feature the best baseball players from around the nation competing at the highest level, while being evaluated at the highest level. Scouts from all 30 Major League teams and the Major League Scouting Bureau as well as top NCAA coaches will be in attendance.
Congratulation Travis and Strike 'Em