It's here!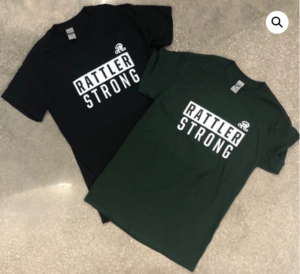 Time to get your Reagan gear via our new online store. Just another way to show your Rattler Pride. Simply go to: http://shop.rattlersports.com or click on the "Rattler Store" icon on our home page.
Some Items Sold Online:
Reagan Shirts
Shorts
Visors
Earrings
Masks and more!
Online orders are pick-up only. Orders placed by 5:00 p.m. on Wednesday, September 16th will be available for pick up on Thursday, September 17th from 5:00 – 6:30 p.m. in the Reagan Baseball parking lot.
Future pick-up dates and live sales at upcoming football games will be announced soon. In the meantime, order online and share the link!
#WeAreReagan