Reagan Aquatics Dominate Season Opener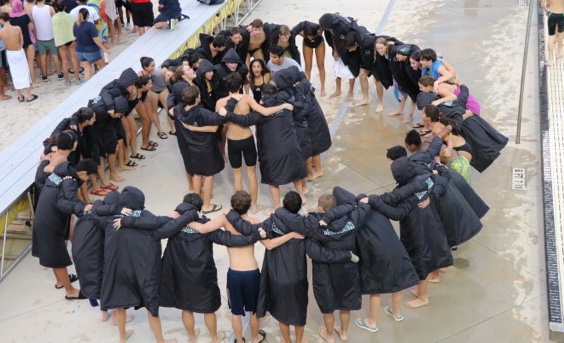 October 6, 2018 – Today, Reagan's men and women swimmers each captured 1st Place out of 12 teams competing at the AAHSSL Pentathlon Meet.  Reagan's men scored 95.5 points, with second place going to Brandeis with 26 points.  Reagan's women scored 99 points, with second place going to Samuel Clemens with 31 points.
Seniors Brandon Garcia and Katelyn Bartley won the Men's and Women's Pentathlete High Point Award.  Sophomore Morgan Bartley won the Women's Pentathlete First Runner-Up Award.
Come watch the Rattler Aquatics team compete in our next meet — Reagan vs. Johnson — Friday, October 12th, 6:00 pm, Northside Natatorium.
Congrats Rattlers!