Reagan Varsity Finish 3-0 2016 NISD Tournament

Unable to process Google Form short code.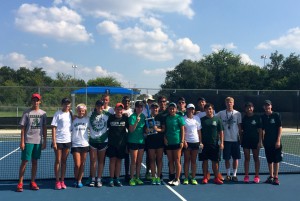 Coaches Corner
 Varsity and JV Tryouts are August 8, 2016 through August 11, 2016 at 8:00 am at the Reagan Tennis Courts.  Varsity Tryouts are August 8th through August 10th and JV Tryouts are August 10th and August 11th.
Team Rep Rap
Keep selling the All Sports Discount Cards.  We will be collecting money and unsold cards on Friday.   All Sports Gals is Saturday, November 5, 2016.